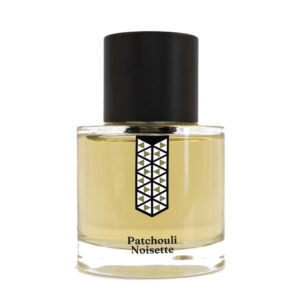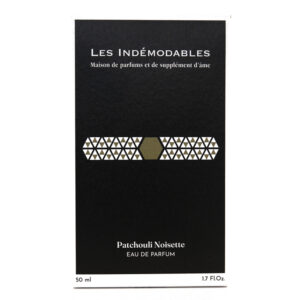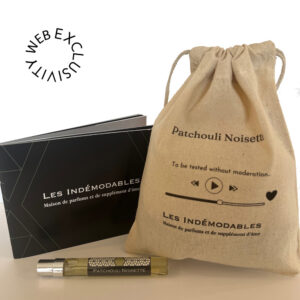 This creation revisits a mythical fragrance ingredient: patchouli. It has been combined with an exclusive ingredient used for the very first time in perfumery: the ultrasound extract of Hazelnut from Piémont Italy designed internally using a 100% green extraction technology, and the world most qualitative origin of hazelnut! An accord which provides a delicate balance between the dark and rough side of patchouli with the incomparable soft praline facets of the hazelnut from Piémont.
Patchouli oil 'Grand Cru' Aceh Indonesia & Sri Lanka 35%
Hazelnut 'Grand Cru' Piémont Italy ultrasound 20%ETOH 8%
maturation: 2 weeks
maceration: 2 weeks
Travel Spray (7ml)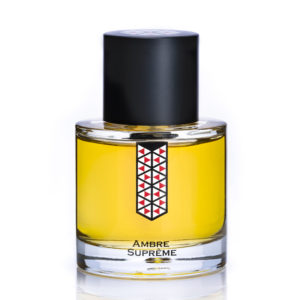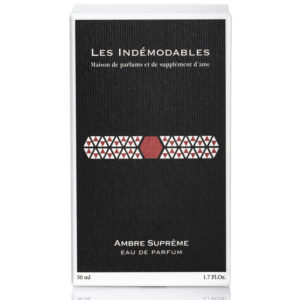 Ambergris, the near-mythical aged and oxidized exudate from a sperm whale, is one of the most prized ingredients in perfumery. Due to its rarity and cost, Ambergris ("grey amber") is synthetic in 99 percent perfumes that list it as an ingredient.
In Ambre Supreme, the natural version specially sourced and tinctured using our proprietary ultrasound extraction is used in a 10% dosage, putting a spotlight on this precious ingredient with a unique ability to amplify and unify other notes in a composition.
All of Ambregris's intriguing facets are on display from the ambery, animalic, to the mineral, marine-like and salty- adding what perfumer Antoine Lie describes as a "sheen, a patina, a feeling" to the fragrance.
Precious ingredient: Ambre gris 10%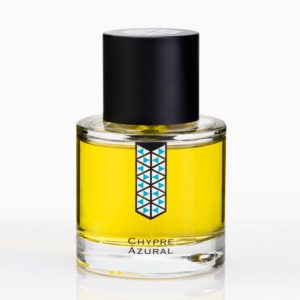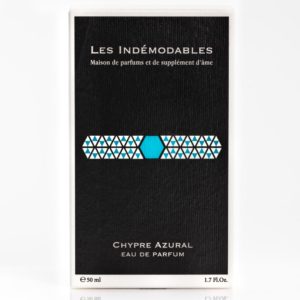 The essential piece in the every-day wardrobe: an extra-fresh trail, citrusy and long-lasting, that will accompany you throughout the day like a second skin
Sicilian Tarocco Orange oil 10%,
Indonesian (Aceh Province) Patchouli oil Grand Cru 5%,
Amber infusion 2%,
Egyptian Centrifolia Rose absolute Grand Cru 1%
Contains Tarragon oil from the Alps
Maturation** : 2 semaines
Macération** : 1 semaines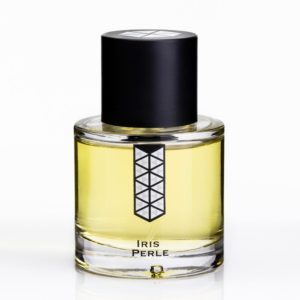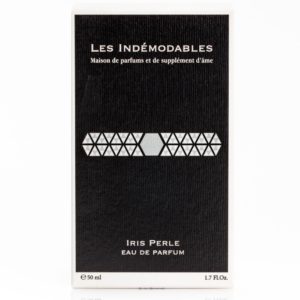 A pearl in the world of perfumery,it takes seven years for orris to deliver its precious oil…from the time it is planted until the extract is produced. An elegant and delicate perfume,with eart notes of french orris,Egyptian violet leaves and Moroccan mimosa absolutes,balanced with a fresh ocean breeze.
Orris absolute France grand cru 0,3% (world 's most expensive extract).
Mimosa absolute Morocco 0,25%
Jasmine absolute India 0,7%
Ylang Ylang oil VOP Madagascar :0,7%
Contains Clary Sage from the Alps*.
Maturation: 3 Weeks
Maceration:1 Week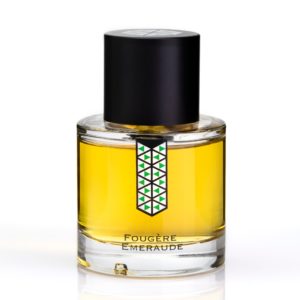 A 21st-century fougère that displays the sophistication of tailor-made pieces designed by Haute Couture's best designers
Indian Tuberose alcoolat 15% ,
French (Saint Cristol area) fine Lavender Grand Cru 3%,
Moroccan Mimosa flowers absolute Grand Cru 1%,
Venezuelan Tonka beans absolute 3%
Contains Clary Sage oil from the Alps*
Maturation** 1 weeks
Maceration** 3 weeks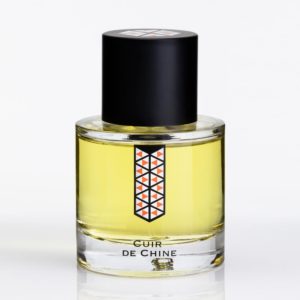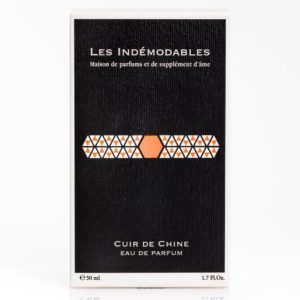 A fresh, elegant and surprising trail paying homage to suede and leather. A sporty chic outfit for unexpected getaways
Chinese Osmanthus alcoolat Grand Cru 10%,
Egyptian late-crop Jasmine absolute Grand Cru 1%,
Chinese Osmanthus absolute 1%,
Turkish Mild Tobacco absolute 0.2%
Contains Clary Sage oil from the Alps*
Maturation** 3 weeks
Maceration** 3 weeks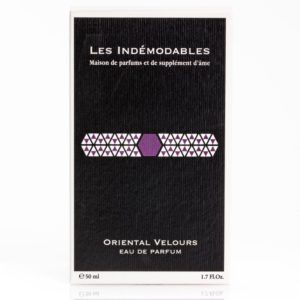 A bewitching sensual fragrance for lovers of rare, high-quality fabrics
Indian Jasmine alcoolat Grand Cru 5%,
Madagascar Green Vanilla oleoresin Grand Cru 2.5%,
Somalian Myrrh oil 15%,
Haitian special Vetiver oil Grand Cru 10%
contains Épicéa oil from the Alps*
Maturation** : 3 weeks
Maceration** : 2 weeks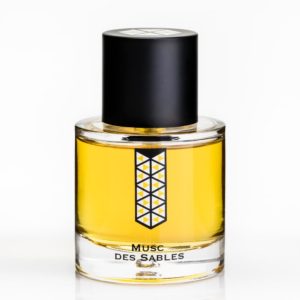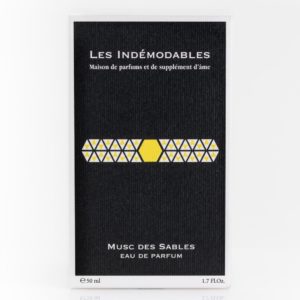 A kind of olfactory mirage, irradiating, clearly outstanding in the world of balsamic/ musky/ oriental perfumes
Green Mandarin Italy 4,9%,
Patchouli Indonesia essence 1,1%,
Amber Grey tincture 0,7%,
Orris absolute France 0,7% (the most expensive extract of the world)
Maturation** : 2 weeks
Maceration** : 1 week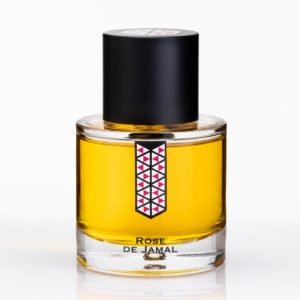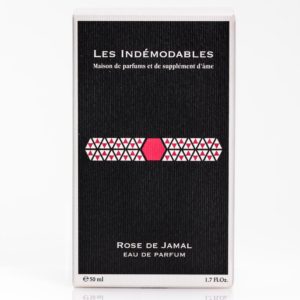 An "avant-gardiste" construction, far away from the classical use of rose in floral perfumes
Rose absolute Morocco 5,5%,
Cedarwood oil Morocco 2,8%,
Pink pepper Co2 Madagascar 1,7%,
Lavande fine oil France 0,7% 
Maturation** : 3 weeks
Maceration** : 2 weeks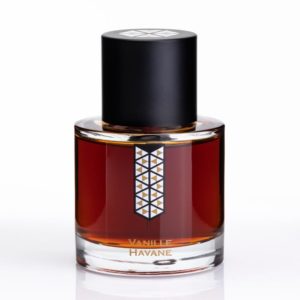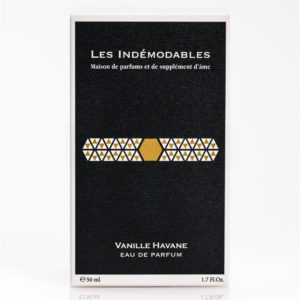 A new reference to enrich the timeless olfactory wardrobe of the Haute Parfumerie collection: Les Indémodables.
Unique in house extracts used:
# Vanilla 'mauvais' Comoros
infusion Grand Cru : 9,1 % :
# Cocoa Colombia ultrasound
extract Grand Cru: 3,1 %
# Jasmine Egypt concrete 'distillat'
Grand Cru: 0,2%
Maturation** : 2 weeks
Maceration** : 1 week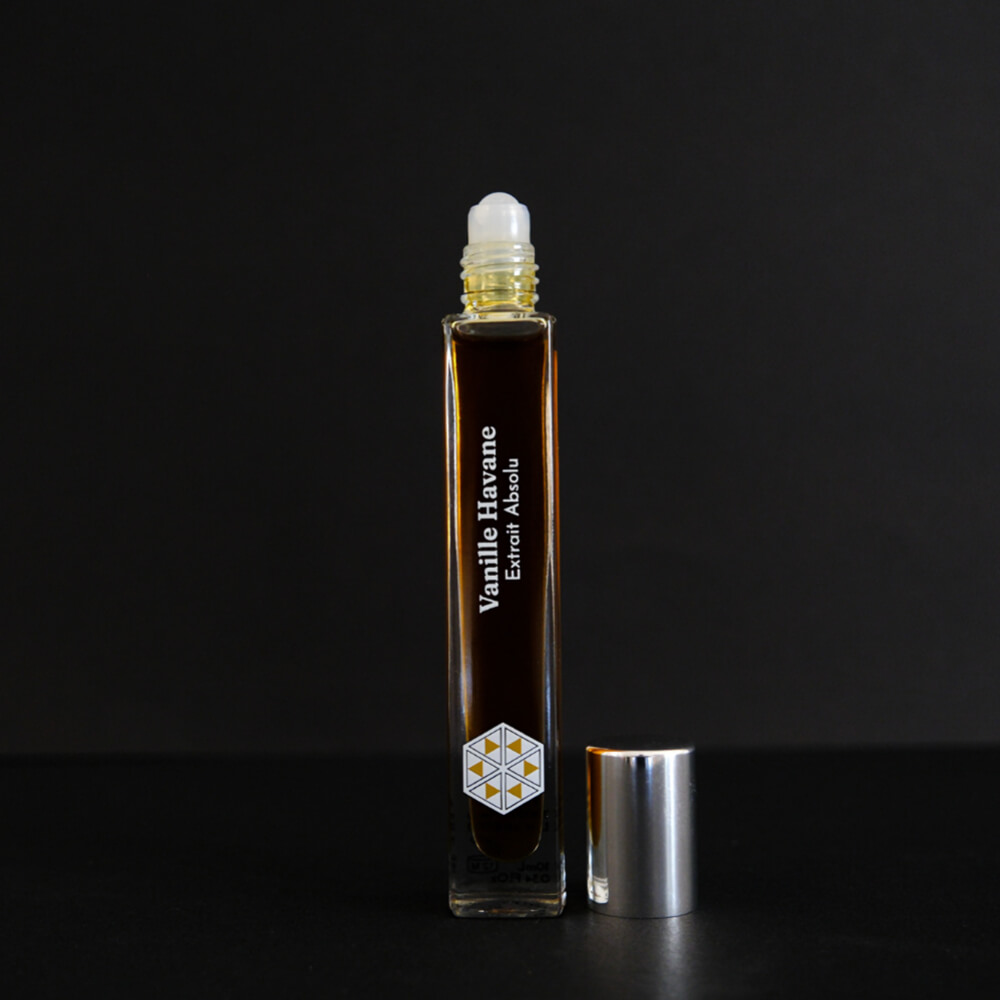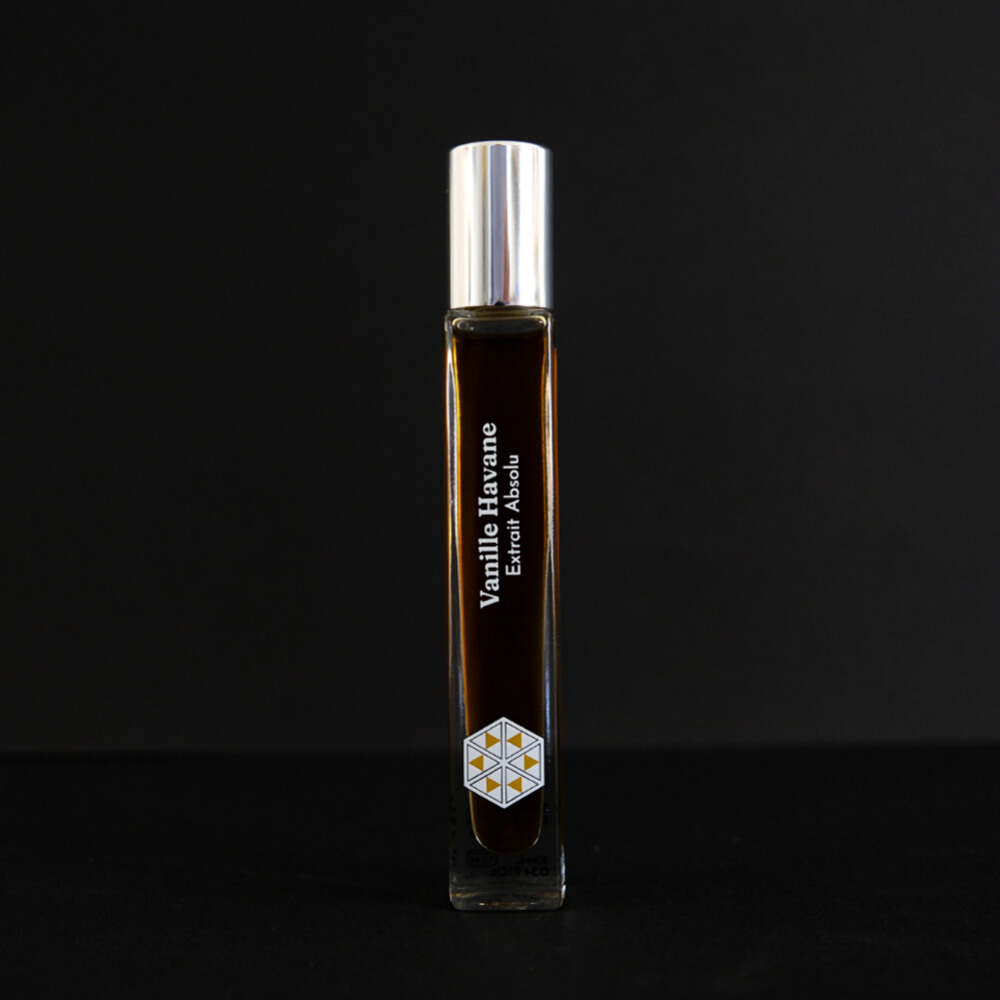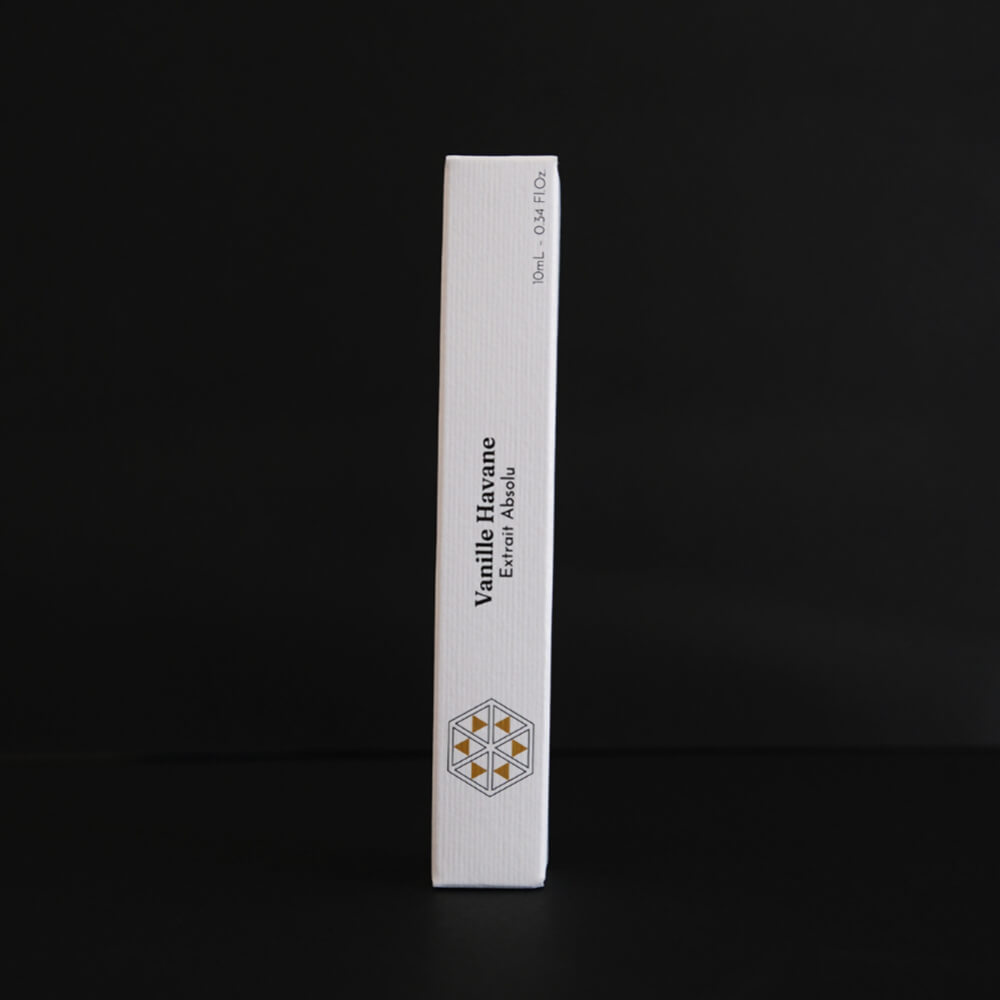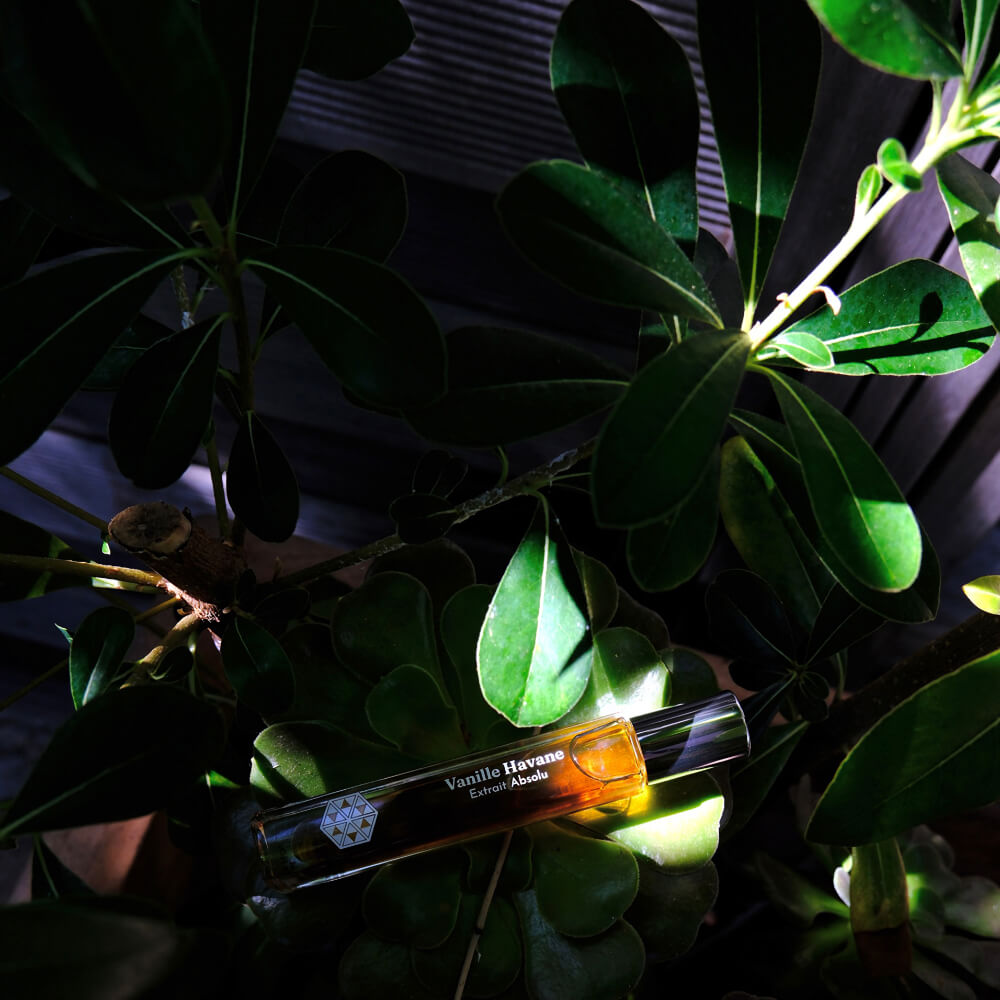 VANILLE HAVANE EXTRAIT ABSOLU
A new nomadic and highly concentrated perfume for a more intimate fragrance experience.
We are thrilled to introduce our latest olfactory gem: the 'Vanille Havane' Roll-Onin a 10 ml format, an unprecedented sensory experience that encompasses therichness and elegance of our bestseller.
'We have chosen to reinvent it in a more convenient format, in a 40% dosage- versus20% for the EDP- and an alcohol-free formula.
Olfactory experience:
On the skin, it reveals a more creamy, powdery olfactive profile, emphasizing the overdose of vanilla absolute, vanilla infusion, and the ultrasonic cocoa extract.
While keeping the essence of the initial fragrance, this version unveils its ownpersonality
10 ml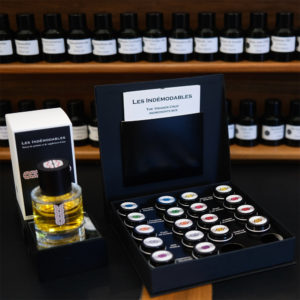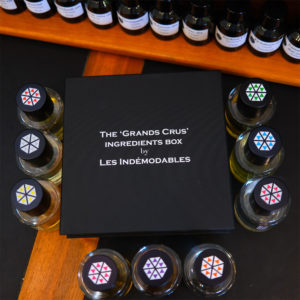 INDEMODABLES 'GRANDS CRUS' INGREDIENTS BOX
The first professionnal training tool showcasing the formulas most precious ingredients
*Antoine LIE -creative director of LES INDEMODABLES- is using the ingredient's palette from its partner company's Lab L'Atelier Français Des Matières, which is composed of more than 25 exclusive and unique natural extracts, labelled 'Grands Crus'.
*To enrich the INDEMODABLES experience, smell and discover technical details about the most precious ingredients of each perfume of the collection.
*We have been using a natural and odorless wax base which has been fragranced with each ingredient at our Lab.
*A booklet is provided with each box and contains several unknown details about the ingredients (precise location of our fields , crop time, extraction technique, etc…).
* 2 "Grands Crus" ingredients for each Eau de Parfum.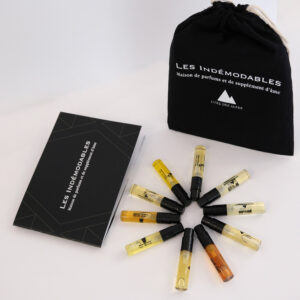 Would you like to discover Les Indémodables?
Order the complete collection in 9 x 3.5 ml in a  pouch.
Accompanied by the booklet describing the collection.
IF YOU ADD A GRANDS CRUS INGREDIENT BOX TO YOUR SET : 
Get 10% discount on the total amount